Enabling usage-based business models in
Salesforce
DigitalRoute is an ISVForce partner live on the Salesforce AppExchange. Our software enables Salesforce Revenue Cloud to price based on how products and services are being used.
Preventing revenue leakage due to errors
Most systems can't handle the high data volumes and complexity of usage-based business models. This leads to errors and lost revenue. The Usage by DigitalRoute portfolio solves this by automatically collecting and processing usage data for Salesforce Revenue Cloud.
How we fit into the Salesforce ecosystem
First our software collects usage data, at any volume, from the customer's systems. Then our software processes the data, including enriching the data with the matching account and product information in Salesforce CPQ. Finally, our software sends billable items to Salesforce Billing.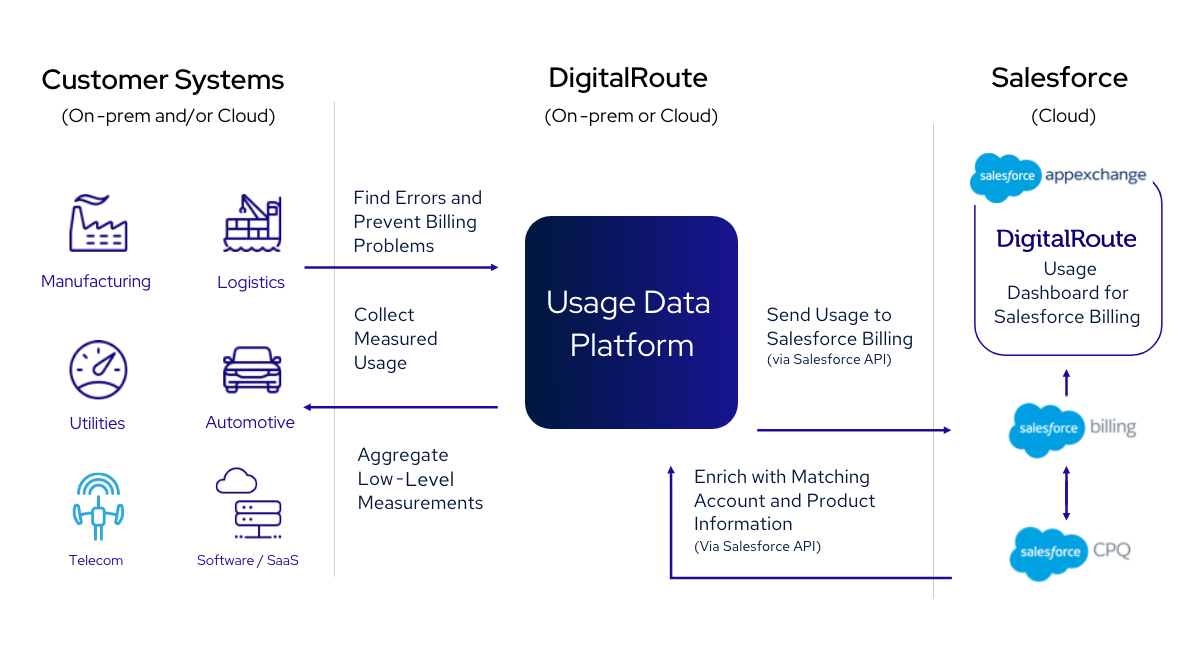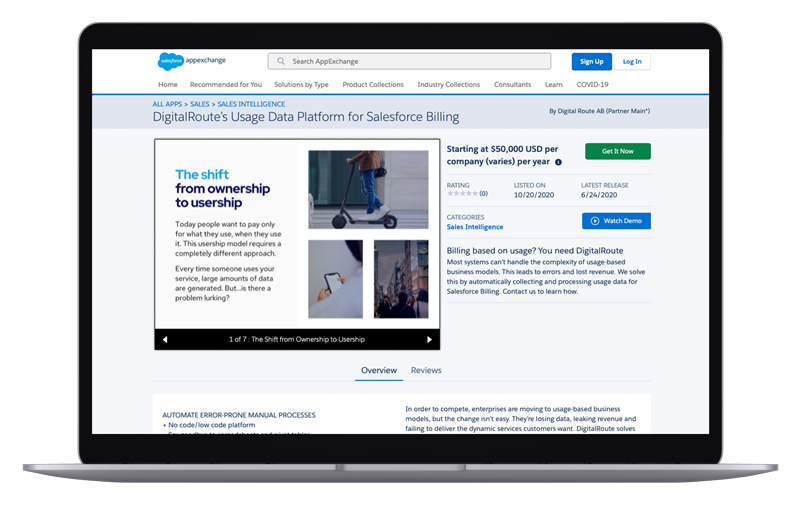 Customers using DigitalRoute and Salesforce
DigitalRoute works with some of Salesforce Billing's largest customers. For one company providing connectivity services, our software removed manual processes and errors, preventing millions of dollars in revenue leakage.
Visit the Salesforce AppExchange to get started
See how our best-in-class mediation platform helps Salesforce Billing customers make sense of massive amounts of raw data coming in from hundreds or thousands of diverse systems and locations.