Companies with usage-based services grow 150% faster
Consumers and organizations increasingly want the option to pay only for what they use. But what do you need to know about usage-based business models before you start, and how can they go wrong? Here are three resources to help.
Get the ultimate guide to usage-based revenue
Consumption models are the best way to grow revenue and scale. But without the right data, they cause big problems. Learn the basics to get it right.
Read our 10-minute overview of the risks
Deciding to add new pricing models based on new ways customers can use your services is one thing. But actually doing it? That's a whole different story…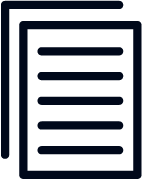 The perfect platform to solve the problem
The Usage Data Platform keeps track of exactly how customers use your services, so you can bill them correctly and innovate services based on real data.
Fast facts on usage-based services
Companies are offering innovative services to meet demand:
SaaS companies with usage-based pricing grow 38% faster (Source: OpenView).
Subscription services with usage-based pricing grow 150% faster (The Subscribed Institute).
But when they don't get the data right, they lose revenue:
70% of billing projects fail due to data challenges (MGI Research)
Companies can lose 1 to 5% of EBITA ​due to incorrect pricing (EY).