The new standard for usage-based revenue 
When enterprises pivot to usage-based business models, they often make an unfortunate discovery. Their systems weren't built to handle the massive data volumes and complexity that usage-based models generate. This causes them to leak revenue and respond too slowly to customer demand. DigitalRoute solves this by creating a real-time usage data layer for enterprises. Our Usage Data Platform transforms raw usage data into clear information for billing, in real time and at high scale.
The best-kept secret


in usage-data technology
You might not have heard of us, but every time you make a phone call, book a flight, or watch a streaming service, there is a good chance our Usage Data Platform is involved. We started in Sweden, known for high-quality engineering and attention to detail. We're easy to work with and experts at handling complex usage data.
8
Regional
offices globally.
235
Employees from
35 different countries
350+
Customers
all around the world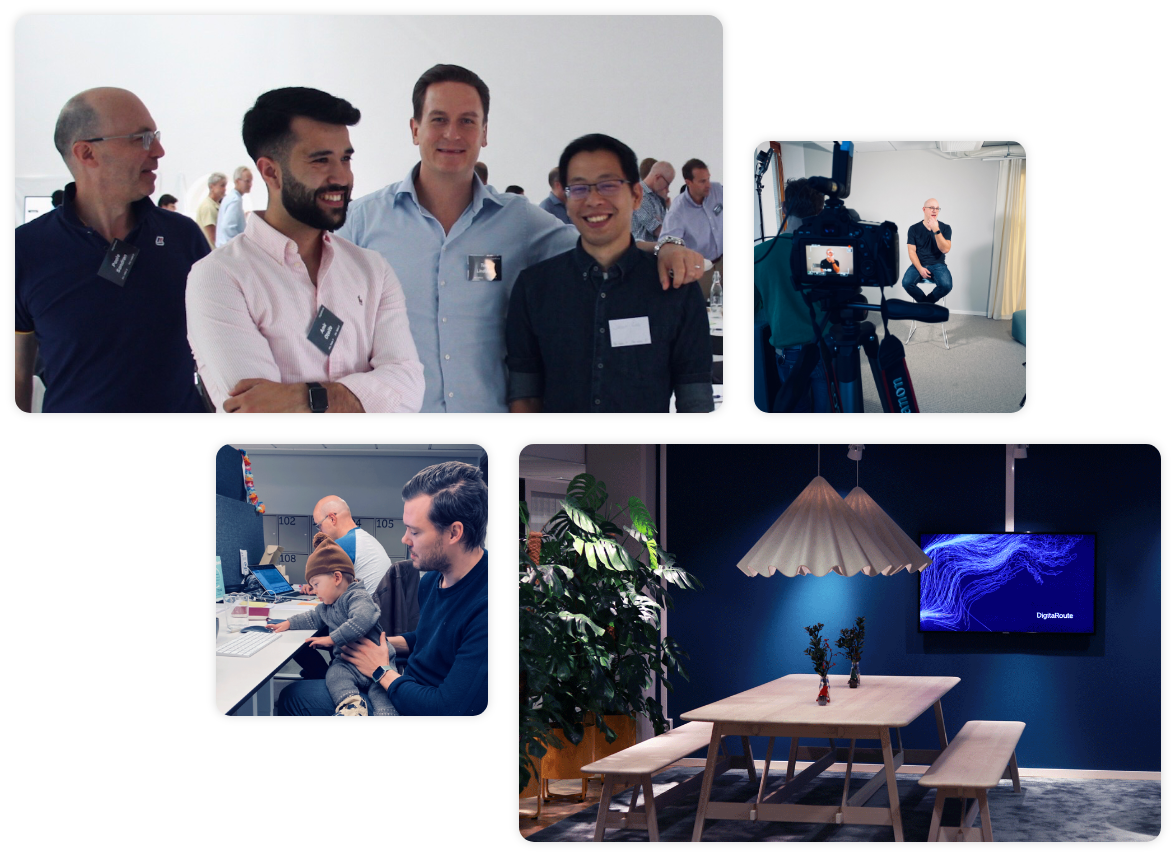 Help us connect the world
Every day more than a billion people use services connected to our platform. We're always looking for talented people who can help us take our vision further.
Our Usage Data Platform integrates with hundreds of other technologies. This enables our partners to offer solutions where processing complex, high-volume usage data is critical.

We help global companies capitalize on the growing wave of consumption-based commerce. They trust us to help them monetize usage, no matter how complex their systems are.

DigitalRoute isn't a household name, but it's likely you use products or services every day connected to our platform. Some of the world's most famous brands use our Usage Data Platform to bring their business models to life. We meet demanding requirements for speed, accuracy and scale in some of the largest, most complex environments in the world.