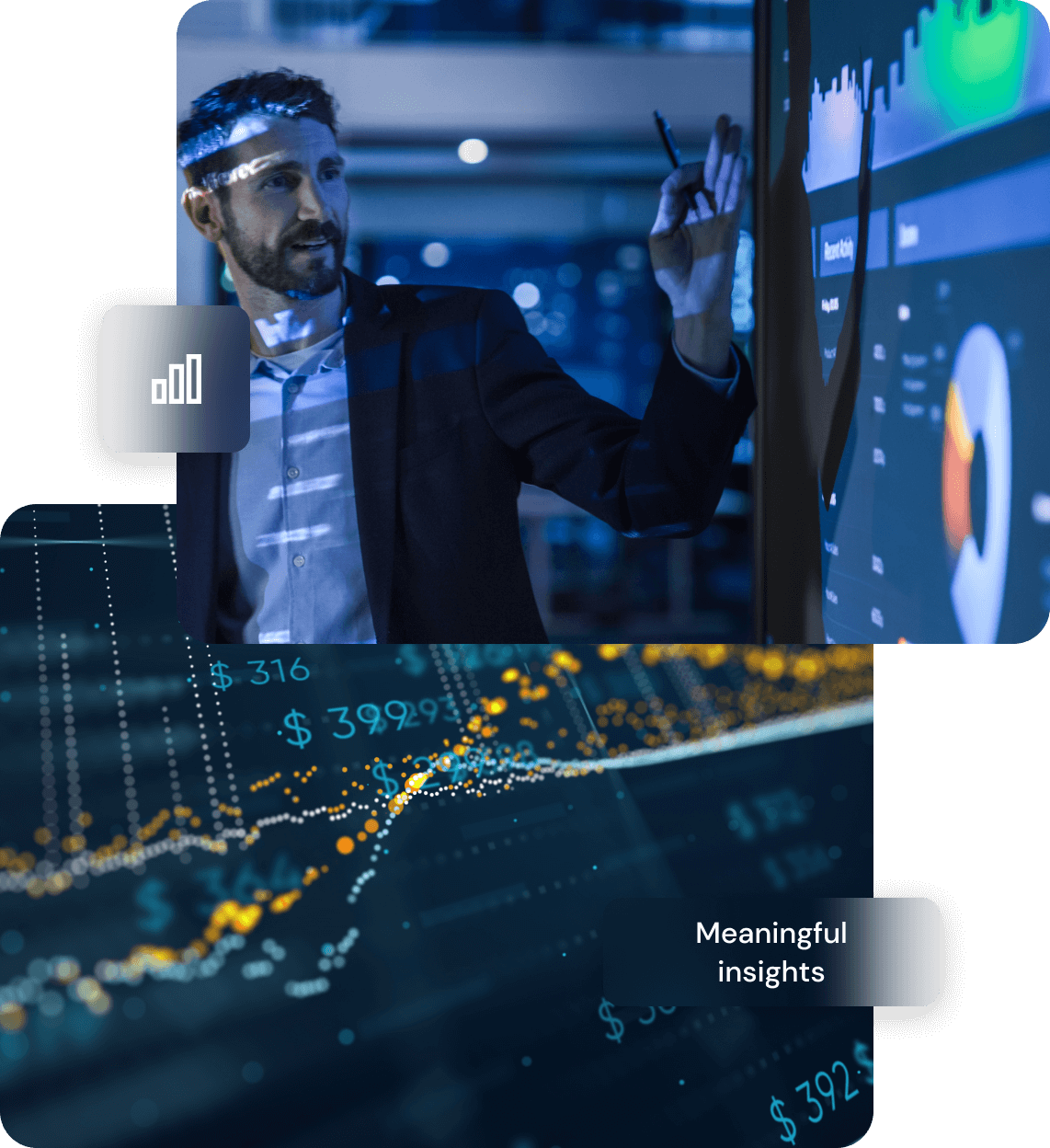 Your foundation for digital transformation
The financial services landscape is increasingly digital. Traditional banks, brokerages, and other financial institutions, such as insurers, are part of much wider ecosystem. That includes fintech challengers and SaaS companies that provide solutions for both private investors and institutions.
What so many of these businesses have in common are challenges related to the management and monetization of massive amounts of service usage data.
DigitalRoute gives financial services businesses the tools to monetize usage data in more efficient and scalable ways. With automated error correction and granular control of data, you can streamline processes and uncover a hidden treasure trove of revenue from usage data.
Beyond monetization, with better usage data management, financial services business can derive more meaningful insights from large volumes of data. Those insights support truly data-driven decisions and accelerate product development, innovation and growth.