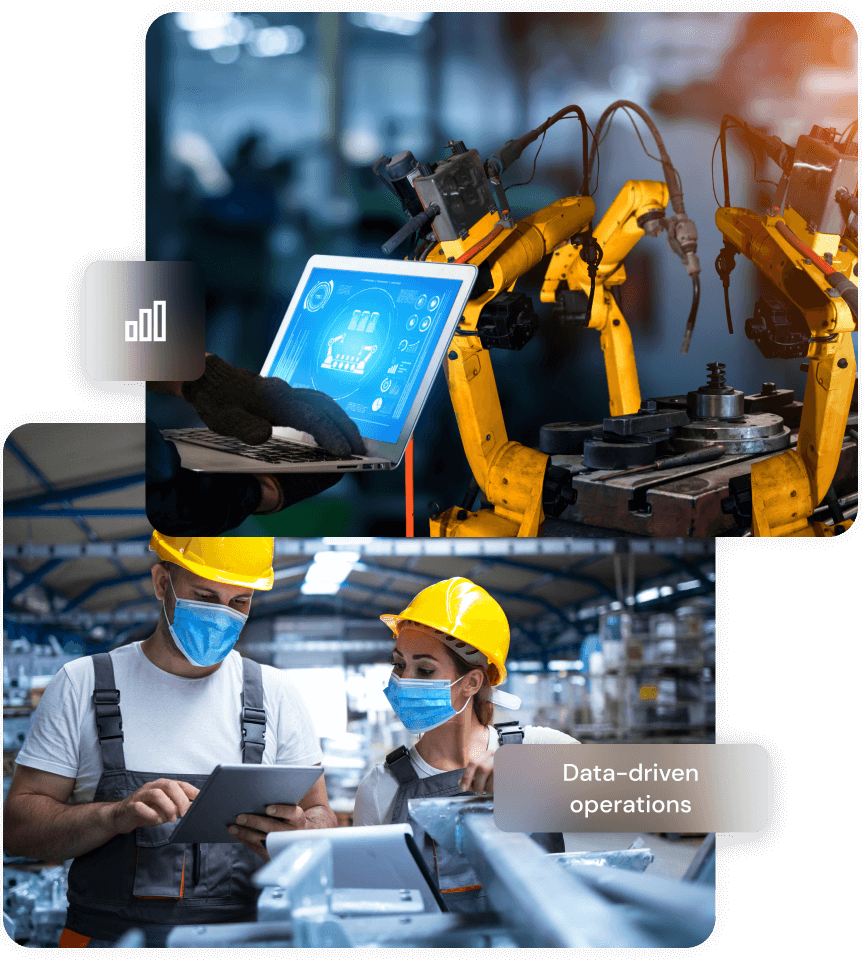 Usage data is the foundation for digital transformation
The manufacturing industry has been on a journey to digitalization and servitization for years. But today, OEMs need to turn the promises of IoT and Industry 4.0 into real value and real revenue.
So, what's the difference between manufacturing businesses that succeed with digitalization, while others stay stuck in proof of concept? The difference often lies in the data.
Manufacturers are digitalizing the factory floor, as well as adding more sensor capabilities to the products they sell. Add growing software portfolios to that mix, and it's easy to see why many OEMs are simply drowning in data.
DigitalRoute gives manufacturing businesses the tools to manage and monetize service usage data in more efficient and scalable ways. With clean data, manufacturers can take practical steps to succeed with digital transformation.