DigitalRoute solutions for SAP
DigitalRoute and SAP have joined forces to help customers with their data challenges when transitioning to new business models. Our software, known in SAP's solutions as SAP Convergent Mediation by DigitalRoute, enables more than 100 SAP customers to quickly launch new subscription and usage-based offerings and modernize their order-to-cash processes.
How DigitalRoute fits into SAP BRIM's solution
DigitalRoute's platform complements SAP Billing and Revenue Innovation Management (SAP BRIM), a next-generation, order-to-cash, revenue management solution for consumption-based services. Our platform generates critical data for billing that drives revenue and business success.
Our platform provides a data acquisition platform for capturing all types of raw data feeds required for the BRIM billing processes. It captures this data from legacy systems, and then ensures the data is cleansed, enriched and consolidated into the data objects needed by BRIM.
Enabling and controlling new revenue streams
Our platform helps SAP customers introduce new business models quickly, provides visibility into revenue stream processing, and reduces revenue loss and revenue leakage. It collects data from multiple streams and sources, at any volume, processes it in real time, and enriches the data with information from any source.
Introduce new business models quickly
Convert usage and transactional data into revenue and support new business models alongside existing ones in your financial systems.
Provide visibility into revenue stream processing
Enable data collection from multiple streams and sources and provide unified control and visibility of revenue stream processes.
Reduce revenue loss and revenue leakage
Prepare data properly to prevent revenue leakage, expedite customer billing processes, and provide accurate data in a timely manner to drive profits and growth.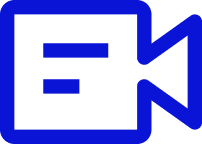 Customers using DigitalRoute and SAP BRIM
Software provider VMware was looking for a centralized billing system for subscription and pay-as-you-go business models. SAP and DigitalRoute helped them implement usage-based billing. When a major railway operator needed a centralized billing system so it could quickly add new travel products from multiple partners and systems, SAP and DigitalRoute provided the solution.
Learn more about SAP and DigitalRoute
Product: SAP Convergent Mediation by DigitalRoute
Product: SAP Billing and Revenue Innovation Management
SAP Solution Brief: SAP Convergent Mediation by DigitalRoute
Video: SAP Convergent Mediation by DigitalRoute
Video: SAP IT launches new services faster with SAP Convergent Mediation by DigitalRoute
White paper: A new milestone in data transfer rates