How to Move to Usage-Based Pricing with Salesforce Revenue Cloud
Understand the backend, IT challenges of shifting to usage-based billing, and how DigitalRoute and Salesforce ease the transition.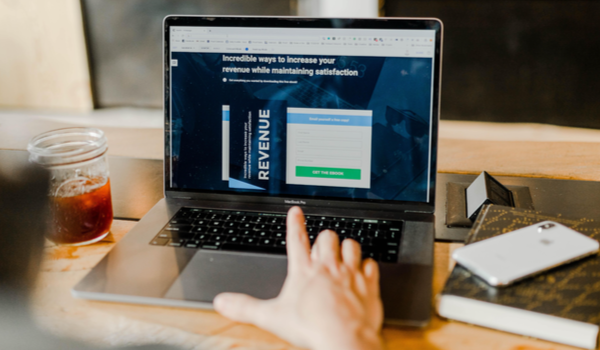 How to Move to Usage-Based Pricing with Salesforce Revenue Cloud
Business transactions stand on the edge of a fundamental shift. From using construction machinery to accessing the cloud, customers don't want to invest upfront to own things, but instead pay only for what they use.
And organizations that take advantage of this are reaping the benefits: out of the nine public companies with the best net revenue retention, seven of them have a usage-based model. Growth accelerates too.
But this is no simple undertaking. The demand of usage-based pricing puts huge pressure on legacy IT stacks, giving them a challenge they weren't built to tackle. But this technology, which supports the entire quote-to-cash process, is a vital component of an organization's operations. Take a layman's approach to operating on it and you risk causing serious damage.
I recently joined Mike Aaron, Senior Director of Salesforce Revenue Cloud, and Sean Tayce, CTO at Navint, in a webinar about usage-based billing. We discussed how to approach the shift and the technical ins-and-outs of using your existing Salesforce stack to adopt this model. The webinar is available on demand, so you can catch up with the conversation, or read on for some highlights.
Laying the foundations with a data-first approach
There's only one starting point when it comes to making this change: data.
Organizations cause major challenges when they only address data at the application level. They have data entering and exiting their apps, without ensuring that data is clean, accurate and attributed to the right customers.
And because of the sheer volume, variety and velocity of data required to make usage-based pricing work, organizations now need the benefits of automation. Trying to process data for revenue manually simply isn't fast, efficient or accurate enough.
The risks of using dirty data when billing for usage
For a usage-based model, data, in essence, is revenue. So the issues of not focusing on the data as a first port of call can't be overstated.
Of course, you've heard all this doom-and-gloom before: follow the model and use the correct technology, otherwise you risk disaster.
But dirty or incomplete data can lead to revenue leaking out of your organization like a thumb-tacked tire.
Simply put, you face:
Revenue leakage: You can't track

 

exactly

 

what your customers use, meaning you lose revenue, often without even knowing it.
Incorrect invoicing: You can't risk using estimates when it comes to billing. So if your data isn't accurate, customers and partners alike will give you short thrift.
Poor customer experiences: Customers who pay for usage have the right to see

 

exactly

 

what they've used and how much it's going to cost them – whenever they ask for it.
Connecting sales and finance to provide true oversight
During the webinar, Sean from Navint made the crucial point that, for many businesses, the sales and finance functions are two separate entities. Sales drives the organization forward and finance keeps the organization running.
If this silo isn't addressed, it can turn into a serious issue.
Usage-based models need a far more joined-up approach. From the minute a customer onboards to the moment they're billed, there needs to be a clear pipeline of both communication and data between teams and their respective technologies.
To offer flexible and reactive usage models, Sean highly recommends unifying sales and finance teams, along with their respective applications.
Leveraging usage data to improve services 
Another key point of our discussion was the oft-overlooked benefit of using your usage data to inform strategy, not just for better billing. As Mike from Salesforce states, it's looking at the way your customers are using your services.
By combining expert analysis with smart technology platforms, you can see what your customers are using, in which quantities and when – which means you can offer exactly what your customers want. Then, you can use this information to drive and shape everything from customer service to product development.
Ultimately, usage data is the holy grail for customer feedback.
Take advantage of existing partnerships
For many companies, facing up to these data issues may seem too difficult to overcome. After all, a patchwork of financial and business technologies make up the average enterprise.
But here's where partnerships are so crucial.
Our Usage Data Platform – purpose-built for capturing, cleaning, assigning and tracking usage data for revenue – complements existing technology stacks. It enables the quote-to-cash process and sits within the tech stack – powering it rather than replacing it.
Through our partnership with Salesforce, existing Salesforce Revenue Cloud customers can access and easily integrate the Usage Data Platform to capture usage data and directly feed it into their Revenue Cloud implementation.
It was brilliant to chat with Sean and Mike about usage-data models and the technical decisions behind getting it right – and you can catch up with our conversation in the on-demand webinar: The Role of Usage-Based Pricing in Driving Revenue and Customer Experience.
And for more information on how to integrate and use the Usage Data Platform with  Salesforce Revenue Cloud, visit Salesforce's AppExchange.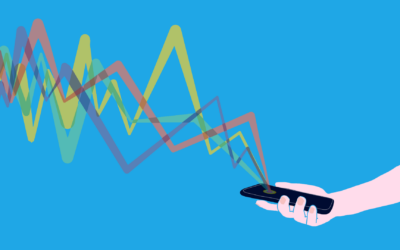 Data-driven decision making is on the rise as companies seek growth. A pivotal component of...
read more