How Will CSPs Restructure Telecoms Monetization for 5G and Beyond?
The telecoms game has changed from selling metered minutes and megabits to address new enterprise needs to tie connectivity charging to the value of the service delivered. Of course, baseline billing for network consumption will continue but increasingly, service-specific forms of charging will dominate.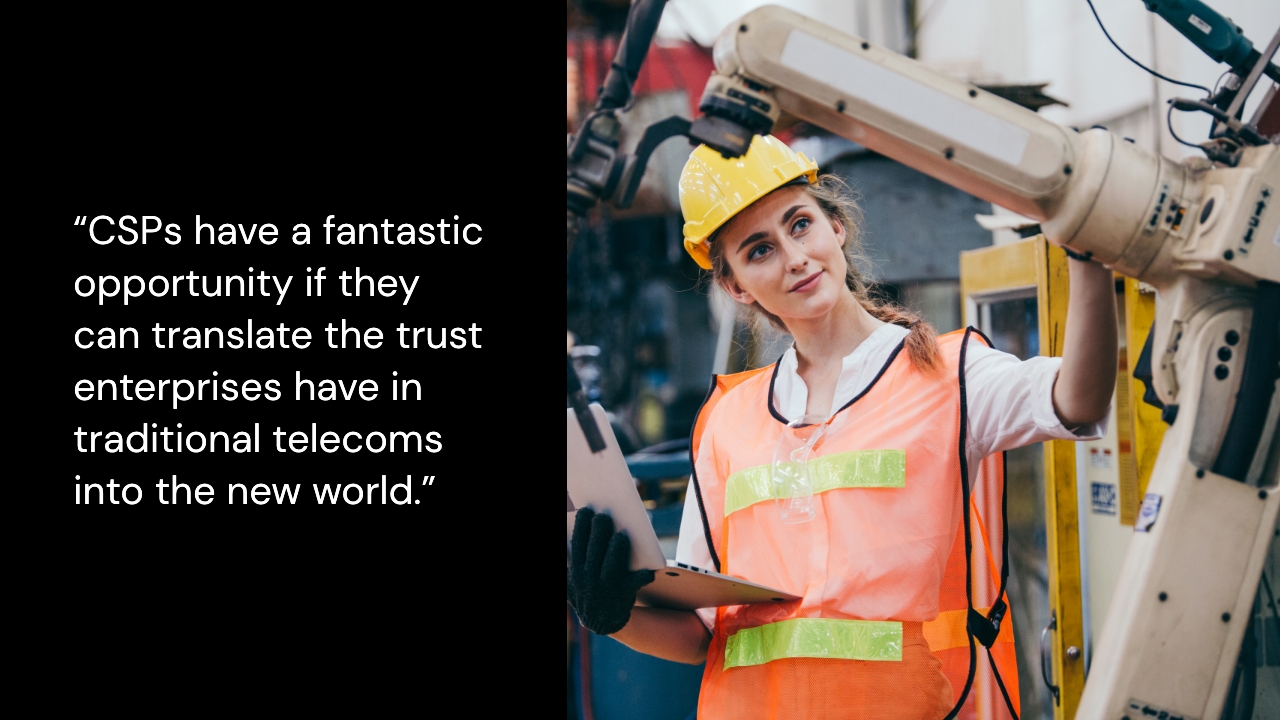 Current examples of new services include LTE-connected tracking devices that monitor shipments on a pay-per-ping model whereby the communications service provider (CSP) charges the tracking provider every time the device pings the network. This model has been set up so the provider's fee per ping reduces with volume, but it provides a neat demonstration of how a CSP can not only enable new service propositions but also ensure it shares in the rewards of doing so.
This LTE-based example is relatively basic and only demands a simple billing and charging approach of counting pings. This in itself doesn't demand an extensive OSS and BSS upgrade, but it allows CSPs to demonstrate willingness to engage in new models – even if the willingness isn't matched by capabilities in the back office.
CSPs provide the platform for rich digital use cases
5G both in public macro networks and in private, enterprise-owned networks, presents a platform upon which organizations will build and enable rich digital services and use cases. We're currently seeing healthcare, smart cities and retail organizations adopting connected technologies to drive their operations forward. Use cases include chronic illness monitoring, smart streetlighting and applications that streamline the supply chain. These simply scratch the surface of future possibilities enabled by the ultra-low latency, device density per cell and speed uplift that 5G delivers. Verticals poised to engage in the near future include enterprises in the manufacturing, automotive and financial services sectors.
 Manufacturers will utilize 5G to connect machines on factory floors, enabling continuous monitoring, predictive maintenance and advanced data analytics to assure optimized productivity. They will also operate fleets of robots and automated guided vehicles (AGVs) using the technology, and they will not find being billed by the megabit appealing. With 5G, however, when an intelligent warehouse connects its AGVs to the CSP's network it opens up entirely new monetization possibilities.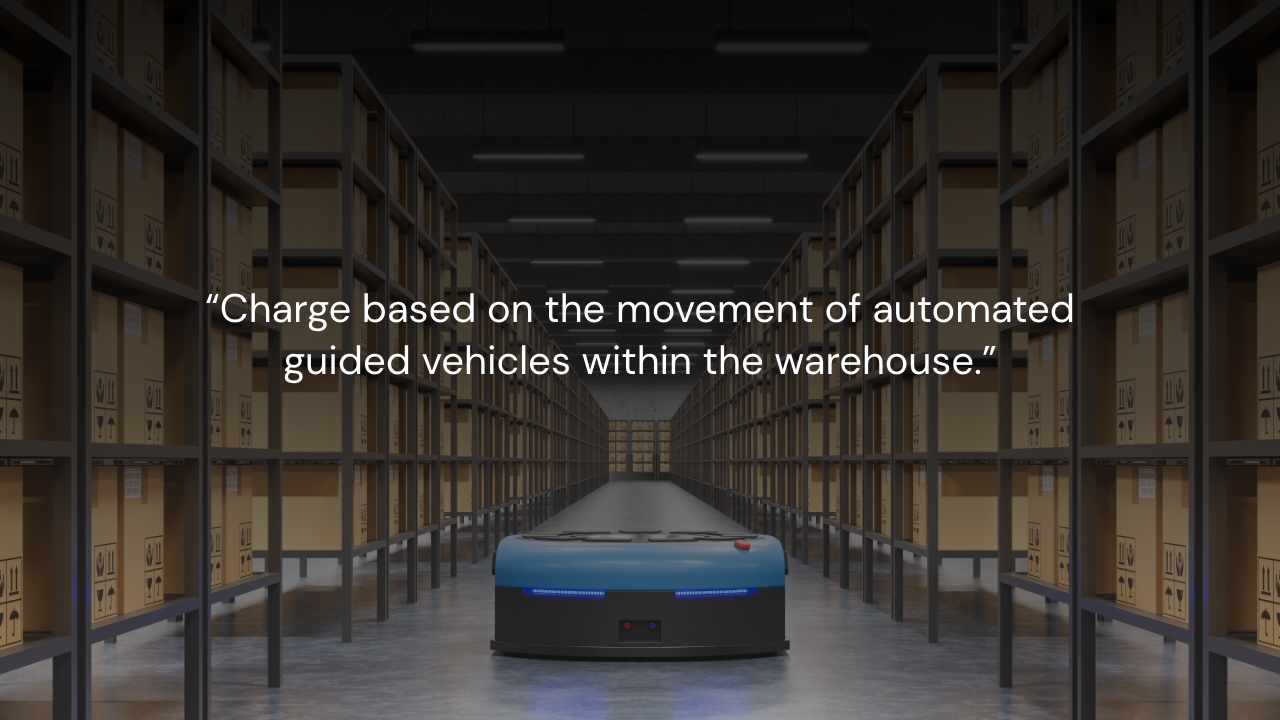 CSPs can charge not only for gigabits or minutes of network use, but for the number of AGVs that are active, the performance KPIs achieved, quality of service (QoS), and network exposure, such as providing the warehouse with location data for real-time production planning. There are further usage-based services that can be charged for including tiered services based on performance levels or mobility-based charging based on the movement of AGVs within the warehouse or a defined, geofenced zone. Read more about CSP opportunities with manufacturing in
TM Forum's new report.
Charging takes on new models and dependencies

New adjacencies will crystallize in which CSPs, robot makers, maintenance firms and systems integrators collaborate to provide compelling solutions. These could be provided in partnership with vertical industry experts, which could be the lead provider or simply suppliers to the CSP. Charging then starts to look very different.
If the CSP is the lead supplier it will need to engage in the new model and be able to package and price for the services its partners provide, bundling that into the single fee for the manufacturer. If the CSP is working with partners on a revenue share basis, it will need to charge accurately for the connectivity it provides and find a mechanism and model that aligns with its partners.
A similar situation is true in the automotive industry. Although we are many years away from automated driving, applications around infotainment, charging, mapping, ride sharing and assisted driving are coming to market.
Charging extends way beyond connectivity
It may be that there is a monthly subscription that encompasses all vehicle connectivity or there may be a situation in which different systems all accrue one-time or usage-based charges that need to be billed for. There could also be a combination of these models whereby the flat rate service includes connectivity to the vehicle for basic services such as navigation, vehicle software updates and toll metering while content services are charged as one-time extras.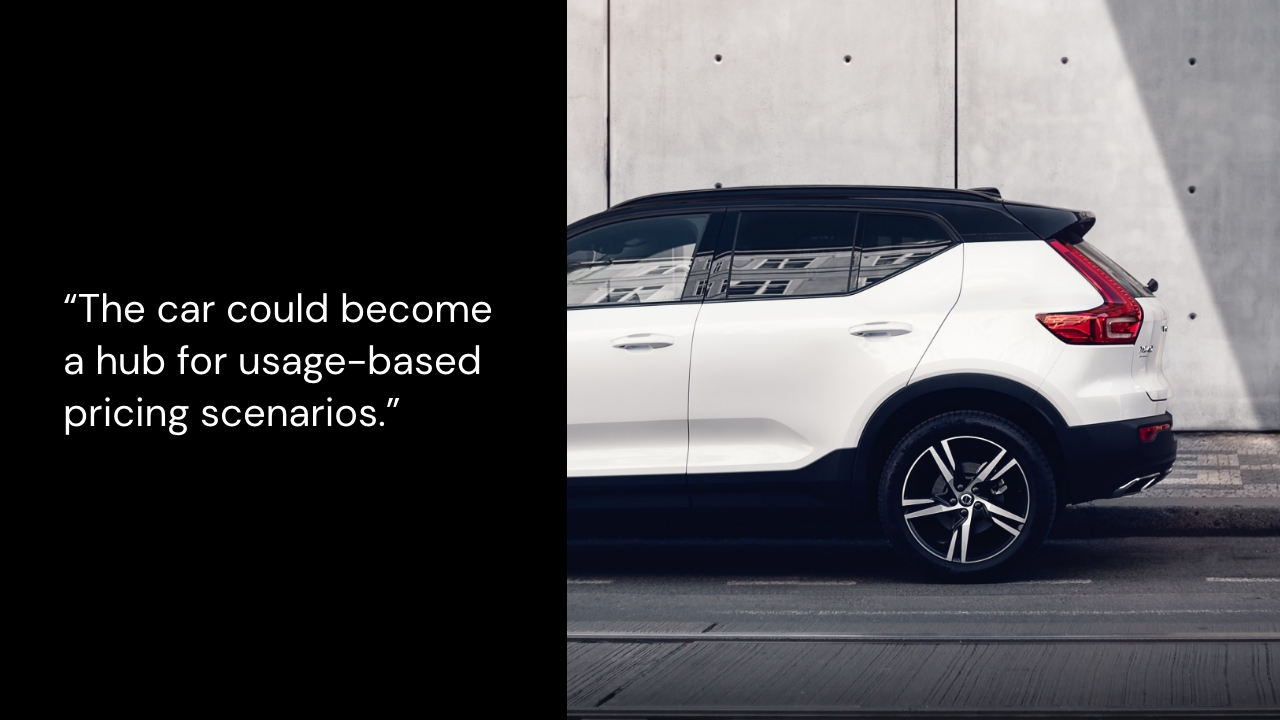 The car could become a hub for usage-based pricing scenarios, adding car-related functions such as electric vehicle charging or road usage tolls. The service needs to charge for the duration of usage of each service whether it's tracking the vehicle, charging its battery or utilizing premium content via its infotainment system, perhaps using a premium 5G slice to ensure low latency delivery of a premium movie to passengers. 
The financial services market is also looking to 5G as a secure means to enable very low latency communications. There are several use cases to consider, and these range from high frequency trading in which fractions of a second can influence the outcome of a trade to enabling secure communications with retail banking customers.
The high-speed traders will willingly pay a premium for assured high quality networking but CSPs will have to consider how far they are prepared to go in accepting consequences if they fail to deliver the agreed service. No one will want to be on the losing side of a trader's claim that a network failure caused them to fail to make a substantial profit. Usage-based charging of this low-latency capacity will fairly reflect individual traders' consumption while banks will utilize network slices to enable secure transactions. These will be charged for based on the duration of the transaction or the capacity that is utilized to enable the secure signing of digital documents, for example.
Similarly, in banking using 5G as a platform for secure communications has a premium value but also raises the question of compensation in the event of a hack. CSPs will need to tread carefully through their terms and conditions and the charging models they put in place to address these and the very large number of services set to arrive imminently alongside 5G.
Refocus, reinvigorate and replace
To meet enterprises' and partners expectations, CSPs cannot continue with a business-as-usual approach. To participate fully, transparently and flexibly in these new opportunities it is mandatory that their operational, charging and billing systems are re-invigorated. However, this does not demand that CSPs rush into large-scale transformation projects to replace their existing online charging systems (OCS).
An existing OCS may not be able to support everything a CSP would ultimately want to be able to achieve from its future charging system, but it can still enable substantial flexibility to charge in new ways. Especially within the confines of 4G-era product offerings and pricing models, existing OCS is sufficient to support many usage-based services and this capability can be extended into the 5G connectivity era. Eventually, CSPs will need to upgrade their OCS but this major transformation is not essential to enable a participation in new digital and usage-based models.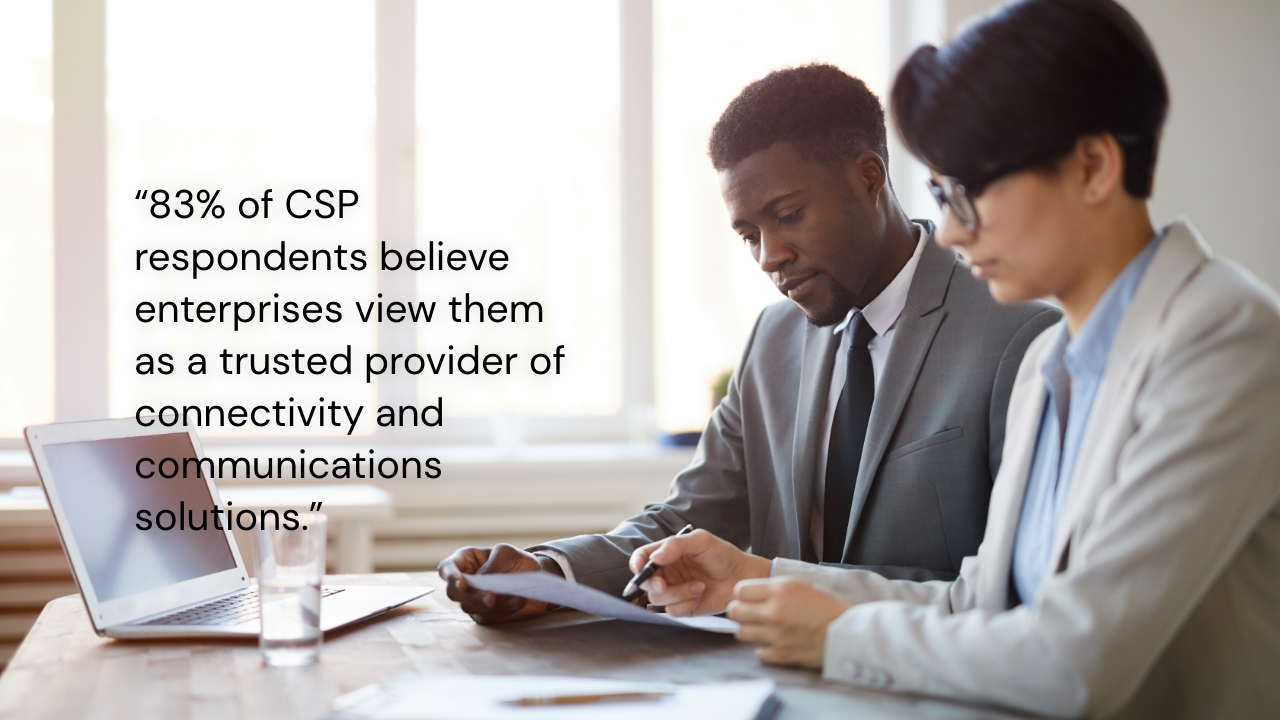 CSPs have a fantastic opportunity to build on if they can translate the trust enterprises have in them for traditional telecoms into the new world. According to recent research from TM Forum, CSPs are increasingly resembling digital service providers in terms of how they view themselves. The report uncovered that 83% of CSP respondents believe enterprises view them as a trusted provider of connectivity and communications solutions today but 78% also believe that in future, they will be seen as a partner that understands enterprise customers' businesses and can deliver solutions to address challenges and opportunities in the future.
Download the TM Forum report here to learn more.
Cost and value diverge
The ability to collect and analyze usage data will be essential for the granular charging, billing and ecosystem settlement that is critical if CSPs are to successfully switch to become go-to-market partners with enterprises rather than simply their connectivity providers. If they can show that they understand the value they are adding to an enterprise and its customers, they reposition themselves clearly as valuable partners, not vendors of a commodity connectivity service.
To be prepared and ultimately successful in 5G, CSPs should consider the optimal ways to maximize the opportunities that usage-based data will bring. These include the ability to comprehensively capture and rapidly process all the data needed, to support an extensive range of current and future business models, the ability to go beyond traditional CSP data sources to maximize the information available to support usage-based revenue management, and utilization of cloud-native software to take advantage of developer-friendly, ready-to-use infrastructure.
By carefully considering how to approach usage-based opportunities, CSPs can minimize the risk of large billing system modernization projects and introduce organic flexibility to enable them to adapt to the new charging models that will come with network slicing.
For CSPs, this new approach to billing and charging demands a mandatory rethink of traditional OSS/BSS so it is ready to charge, bill and manage services that underpin 5G-enabled digital services. This brings together sector-specific understanding, flexibility and automation so changes can be made simply and rapidly and still maintains the existing accuracy of and trust in CSP billing and charging functions.
To learn more about how CSPs are re-inventing their OSS and telecom BSS for the 5G era and the need to accommodate new usage-based charging and settlement models for B2C, B2B and B2B2X services, download the new TM Forum report, Enterprise Verticals: Placing the Right Bets – with the featured article "Three challenges and four truths CSPs face in monetizing 5G use cases."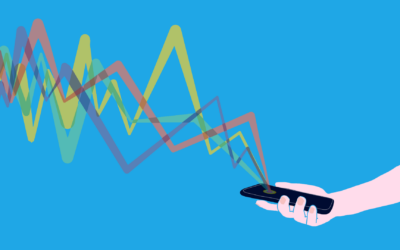 Data-driven decision making is on the rise as companies seek growth. A pivotal component of...
read more