MediationZone 9: Elevating Business Continuity in the Hybrid Cloud Landscape
Let's deep dive into the new release of MediationZone and all of it's new features
Over the last 20 years, MediationZone has been deployed by hundreds of companies, with many different practices around hosting and operations. Our customer base uses a diverse range of deployment preferences, spanning from on-premises data centers to the public cloud. Recognizing the significance of supporting different approaches to infrastructure choice and cloud adoption, MediationZone and Usage Engine – Private Edition have been developed to cater to different needs on the infrastructure spectrum.
While Usage Engine – Private Edition is specifically designed for Kubernetes runtimes in cloud-native environments found in private and public cloud landscapes, MediationZone is built to run on bare-metal or virtual machines (which can reside on-premises, or in VM-based public or private clouds). This flexibility empowers customers to seamlessly transition and take incremental steps towards public cloud adoption while ensuring uninterrupted business operations.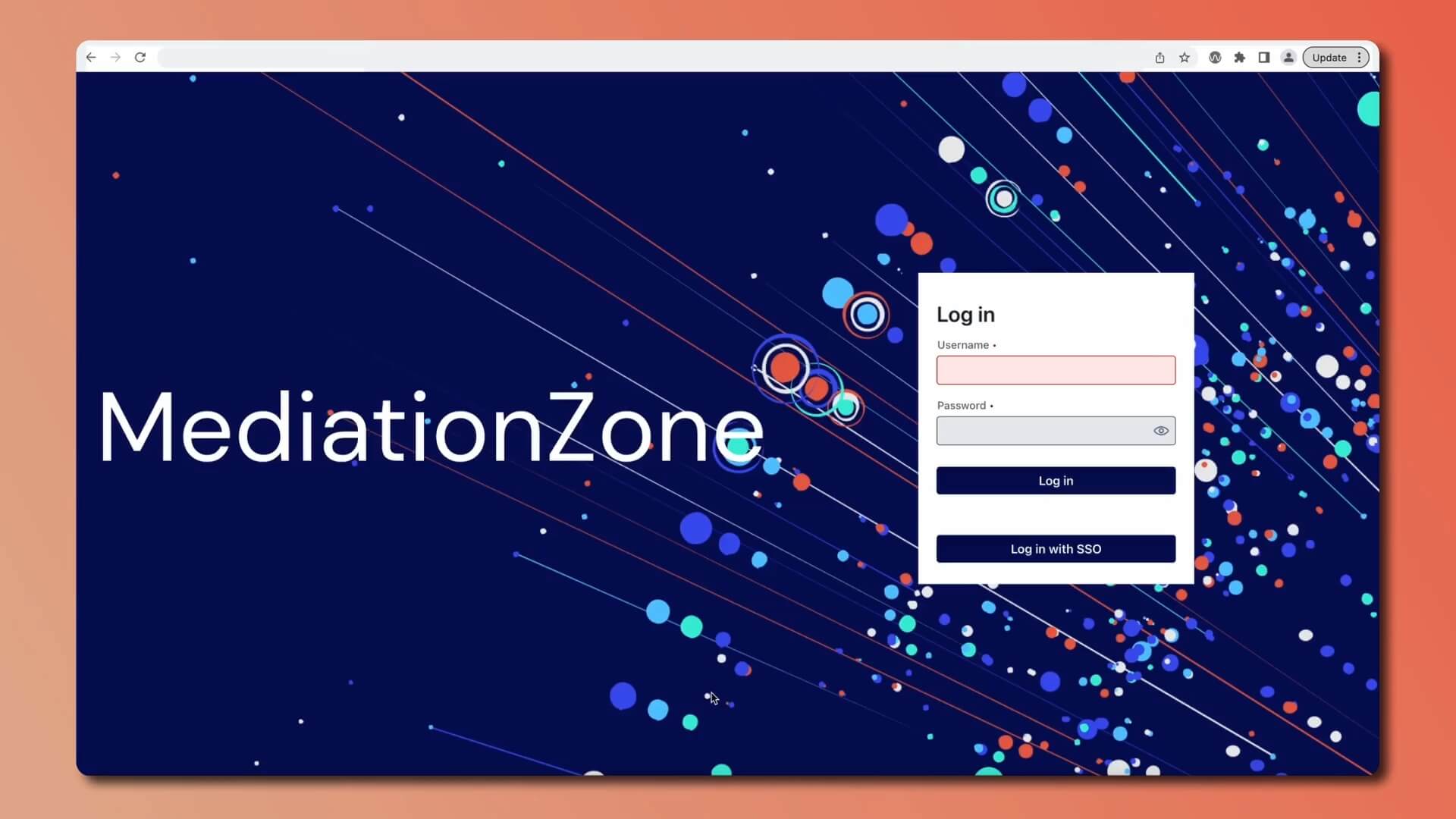 In this blog post, we invite you to delve into the world of MediationZone 9, a major modernization of our industry-leading software, and discover how it is designed to support business continuity for customers operating in hybrid cloud environments. Development of MediationZone 9 has been focused on the three main areas:
User Experience & Productivity
Cybersecurity and Compliance
Cloud Adoption
User Experience & Productivity
MediationZone 9 addresses the need for efficient and high-quality operations in the fast-paced business landscape. It offers a range of tools and technologies that empower users to streamline their operations and achieve improved productivity. The introduction of a new user interface enhances a user's experience, providing a more intuitive and cohesive look and feel. Workflow packages introduce a new and improved take on configuration transport between MediationZone environments, making it more robust and significantly faster to launch new versions of a configuration. Additionally, the Unit Test Framework enables users to define and execute unit test scenarios, ensuring the accuracy and functionality of their deployments.
Enhanced Efficiency and Operations with a New Web UI
MediationZone 9 introduces a newly enhanced User Interface (UI) that offers improved usability and functionality. The UI design has been streamlined to provide a cohesive experience for users. One significant update is the transition to a web-based interface, allowing users to access and manage operations from any device with a supported browser. Additionally, the redesigned UI is foundational to providing compliance with WCAG 2.1 AA accessibility standards, ensuring an inclusive experience for users with disabilities. These enhancements make MediationZone 9 a reliable and accessible platform for users, promoting efficient operations and reducing IT maintenance.
Watch the video demo on the new UI to explore the features in greater detail.
Elevating Quality with Unit Test Framework
The Unit Test Framework introduced in MediationZone 9 enables users to define and execute unit test scenarios, ensuring the accuracy and functionality of their deployments. Through comprehensive tests for global APL functions and basic workflow scenarios using Python-based test cases, users can gain confidence in the quality and configuration of their deployments. Detailed JUnit XML test reports generated by the framework provide valuable insights for analysis and troubleshooting. Additionally, the framework supports the export and import of test configurations, facilitating collaboration and the sharing of best practices among users.
Watch the Unit Test Framework video demo to explore the features in greater detail.
Streamlining Configuration Management with Workflow Packages
In the realm of configuration management, traditional exports/imports can often prove to be a somewhat time-consuming and cumbersome way to transport configuration between environments. However, with the introduction of Workflow Packages in MediationZone 9, this process is simplified and streamlined. Workflow Packages eliminate the need for time-consuming compilation during import by offering pre-compiled configurations within the package, saving valuable time and effort. Additionally, Workflow Packages provide the flexibility to maintain distinct versions for shared configurations, enabling independent updates and modifications without impacting other workflows. This promotes agility and ensures that your operations remain on track. The self-contained and read-only nature of Workflow Packages also contributes to a secure and reliable execution environment for your workflows, guaranteeing the integrity and stability of your deployments. Furthermore, the ability to coexist old and new configuration versions grants users the ability to perform atomic upgrades and rollbacks between different versions.
Watch the Workflow packages video demo to explore the features in greater detail.
 
Cyber Security and Compliance
In today's dynamic cybersecurity landscape, security and compliance are of paramount importance. MediationZone 9 addresses these concerns by upgrading the underlying technology to Java 17, which brings enhanced performance and increased security. This upgrade strengthens the security posture of your operations and provides compatibility with many modernized and upgraded embedded third-party libraries (3PPs). Additionally, MediationZone 9 integrates features like Single Sign-On (SSO) with Multifactor Authentication, ensuring seamless and secure access to the system, while also providing centralized secrets management through integration with Vault and Azure KeyVault, offering robust protection for sensitive information.
Improved Security and Streamlined Access Control with SSO Multifactor Authentication
Authentication and access control are essential for safeguarding valuable data. MediationZone 9 introduces Single Sign-On (SSO) support based on OpenID Connect (OIDC), providing a seamless login experience with a single set of credentials. The SSO solution integrates with common identity providers like Active Directory, leveraging existing identity providers. Multifactor Authentication (MFA) flows are supported, enabling an extra layer of protection for critical systems and ensuring compliance with corporate IT security standards.
Watch the Single Sign On video demo to explore the feature in greater detail.
Enhanced Security and Confidentiality with Vault and Microsoft Azure KeyVault Integration
Securing sensitive information, such as passwords, certificates, and keys, is a fundamental requirement in today's digital landscape. With MediationZone 9, customers benefit from centralized secrets management, which introduces a reliable solution for protecting and managing secrets effectively. The integration with Vault and Microsoft Azure KeyVault enables users to securely store and retrieve secrets while associating them with specific environments. This level of granular control ensures that only authorized individuals and systems can access the necessary credentials, providing a robust enhancement to overall security measures.
Watch the Security profile – Microsoft Azure Key Vault video demo to explore the features in greater detail.
Streamlining Data Transfer and Enrichment in Modern Cloud Environments
The Google Cloud Storage capabilities have been enhanced to cater to the needs of customers utilizing the Google Cloud Platform and its ecosystem of services. This new feature facilitates easy data movement between systems, whether in a cloud-native environment or as part of a hybrid cloud strategy. Users can efficiently transfer data, optimizing workflows and increasing efficiency. Additionally, dedicated batch collection and forwarding agents have been developed to ensure faster and more reliable data transfers. Furthermore, MediationZone 9 now integrates with Microsoft Azure Data Explorer (KustoDB), a fully managed data analytics service designed for real-time analysis of large data volumes from applications, websites, IoT devices, and more. This integration allows users to enrich the data being processed with valuable insights derived by Azure Data Explorer's analytics capabilities. A new APL function enables users to utilize Azure Data Explorer as a source for enrichment data, leveraging the flexibility and efficiency of the Kusto Query Language (KQL) for comprehensive data analysis.
Watch the Microsoft Azure Data Explorer video demo to explore the features in greater detail.
Conclusion
In conclusion, MediationZone 9 equips users with a modernized software solution that addresses their evolving needs in hybrid cloud environments. By offering a new user interface, enhanced interoperability with public cloud services, improved secrets management, and precise unit testing, MediationZone 9 enables users to navigate the complexities of their operations, meet cybersecurity and compliance requirements, and optimize productivity.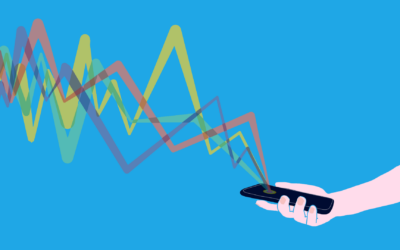 Data-driven decision making is on the rise as companies seek growth. A pivotal component of...
read more