Download TM Forum's Enterprise Verticals report
Which verticals are set to provide the greatest opportunity for CSPs, and how do they go about being highly competitive players in those complex new value chains? TM Forum surveyed 32 operator groups and hundreds of decision makers to find out.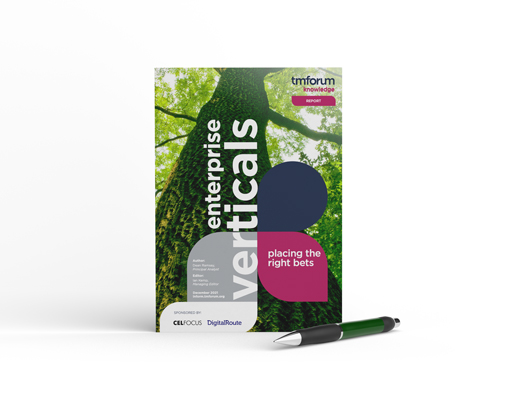 Enterprise Verticals: Placing the Right Bets
Many CSPs recognize that the opportunity for strong revenue growth lies in providing new services to large enterprises. Find out what types of enterprises CSPs believe offer the best growth opportunities, and what they are doing to improve their prospects in the next two to three years.