How CSPs Can Partner with Enterprises to Monetize 5G Services
To recover 5G investments, CSPs will need to partner with enterprises and offer new services. Learn about DISH's plans for a 5G marketplace.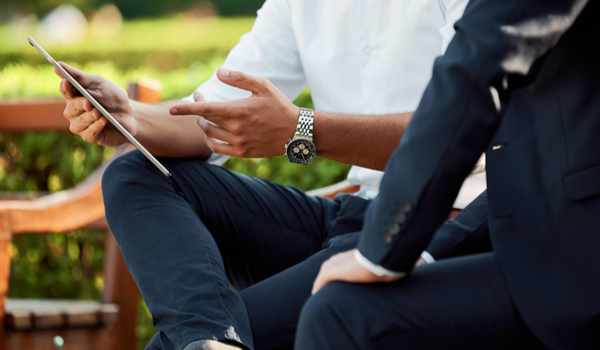 As a communications service provider (CSP), you may feel on a knife-edge right now. The deluge of opportunities 5G services offer is just a stone's throw away, if not already in touching distance.
With speeds of up to 1,000 times faster than 4G, much lower latency, maximized data volumes, improved cloud billing, and the ability to support huge numbers of devices connecting to a network simultaneously – and breathe – 5G will open a vast number of doors.
That said, the potential 5G holds in B2B solutions and IoT applications is even greater than any of us can yet fathom. One thing is certain, though: enterprise businesses will be the 5G protagonists.
The CSP conundrum
CSPs worldwide will invest approximately $1.1 trillion in their networks globally in the next five years, and almost 80% will be in 5G. With this in mind, exactly how CSPs deploy and monetize 5G can feel overwhelmingly convoluted, dense, and at times, intangible. High operating and maintenance costs, the need for low latency and predictability, and ever-present security concerns can weigh heavily. Which means recovering 5G investment through services (not products, as before), or by partnering with other companies needs to happen fast.
It's not altogether clear, though, what these B2B2X partnerships will look like. Add into the mix the more complex service requirements of enterprise partnerships and it can be hard for CSPs to see the forest for the trees.
Usage data will need to be processed from disparate network slices, the edge, different data centers, various service applications, and APIs. For more on the challenges and some home truths for CSPs launching 5G services, download our 5G guide here.
What 5G monetization looks like
New 5G business models will need platforms to sew these complexities together. Cue us, DigitalRoute.
And to inject some clarity into what monetizing 5G services looks like in the real world, meet DISH – a U.S. connectivity company that became a nationwide wireless carrier with the acquisition of Boost Mobile last year, and is currently building the nation's first cloud-native, Open RAN-based 5G network. In October 2020, DISH announced that it selected DigitalRoute's cloud-native Usage Data Platform to monetize its new 5G services, and DigitalRoute's capabilities are already offering DISH the flexibility to support a wide variety of businesses and industries.
"DigitalRoute offers us a real-time event engine, purpose built for complex usage-based business models that will help us monetize our 5G services and build a new 5G marketplace for enterprise customers," said Atilla Tinic, chief information officer, DISH.
For CSPs wanting to monetize 5G services, as DISH is doing, there are three important points to consider:
Go beyond connectivity: Despite the meteoric speed of 5G, extra bandwidth, and ultra-low latency, the future is all about what CSPs sell beyond connectivity. This is the space where CSPs can generate revenue and recoup 5G investment.
Get a slice of the 5G pie: For B2B2X monetization opportunities, CSPs can provide a private network, or network slice, but on top of that they can also provide monetization capabilities to companies. In the words of DISH's Atilla Tinic, "Slicing enables us to provide our enterprise customers with isolated end-to-end networks, optimizing support for individual use cases across industries."
Use partnerships and ecosystems: These will be the future of 5G business models. CSPs that prioritize collaborating and creating effective partner ecosystems will close capability gaps, accelerate innovation, and support customers' thirst for more comprehensive services and offerings.
Ready for the next step?
What I've mentioned is the tip of the iceberg when it comes to 5G challenges and opportunities.
For a much more in depth look at how CSPs can partner with enterprises to monetize 5G services, watch our on-demand webinar. It features exceptional insights from Atilla Tinic, DISH's CIO, who you've heard from in this blog.
And if you'd like to chat with one of our experts about how DigitalRoute can help CSPs overcome the 5G monetization conundrum, please do get in touch.
Learn more about DISH's 5G plans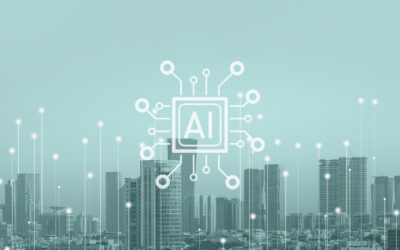 AI is reshaping industries, and the Telco sector is no exception. In fact, the potential impact of...
read more