4 Servitization Pricing Models for Manufacturers (and Why They Depend on Usage Data)
How do manufacturers monetize new XaaS offerings? Here's a quick overview of four outcome-based pricing models and strategies for succeeding with them.
Introduction
Thanks to the advancement of IoT technologies, manufacturers have the possibility to offer nearly any product "as a service". Rather than billing upfront for a product, or creating a lease based on a set period of time, servitization and XaaS offerings are priced based on the outcome a product creates over its entire lifecycle.
Deloitte defines outcome-based monetization as a model where "…the customer pays for a predefined tangible business outcome or value realized from services consumed". Obviously, defining the monetary value of an outcome can be a challenge, but a key to setting (and adjusting) that price point is understanding how much it costs to serve the customer.
Once the metrics are defined, the next big challenge for manufacturers is figuring out how to monetize XaaS offerings and bill customers efficiently and accurately. That process includes adapting billing systems and the entire "pricing stack" for outcome-based pricing metrics.
Servitization Pricing Models
Below is a quick overview of four servitization or outcome-based XaaS pricing models. As you'll see, what each of these models have in common is the need for a robust, dedicated system to capture, verify, aggregate, bind, and enrich service usage data before it reaches the billing system.
1. Usage-Based Pricing 
This one is basically self-explanatory. You choose a metric, determine a price, and charge the customer a metered rate based on their consumption. But to succeed with usage-based pricing, manufacturers have to make sure they can track billing metrics accurately. 
Today, many manufacturers are drowning in the data generated by machine sensors and software solutions. When a manufacturer decides to add XaaS offerings to their portfolio, Deloitte recommends working with an industrial IoT partner focused on usage-based billing right from the start. While that may not be possible from day one, eventually, organizational data silos, homegrown solutions, and overlapping systems will make it difficult to meet evolving business requirements. 
2. Subscription Pricing
Manufacturers, especially makers of consumer goods, have traditionally billed upfront for products and service warranties. As manufacturers evolve to servitization, some companies are offering a flat-rate subscription for the use of a product, along with related software and maintenance services. 
A use case that's commonly pointed to as an example is seen in Philips spinoff Signify, which provides lighting-as-a-service at Amsterdam's Schiphol airport. According to Deloitte, Schiphol signed a five-year agreement with no upfront investment, instead the airport pays a monthly service fee that includes energy and maintenance costs. 
Eliminating the initial CAPEX investment for physical products is attractive for a lot of businesses and consumers. But while a usage-based subscription is a novel offering today, as more manufacturers roll it out, customers will gain more leverage in negotiating the price of their subscriptions. 
That increased competition will mean a manufacturer will need more flexibility in customizing offers and pricing. That's not unlike the challenges subscription-based software-as-a-service and media streaming businesses face today. As the competitive landscapes in those industries has become more crowded, businesses need more flexibility in service design and pricing in order to stand out from competitors. 
With granular visibility and control of usage data, businesses can better understand service consumption, and thus better understand the needs of customers. That insight plays a crucial role in the design of machines and software, and the pricing of bundled services. 
3. Smart Leasing and Renting
IoT technology is transforming product leasing and rental agreements. A lease based on accurate service usage data provides pricing transparency which allows the customer to be sure of the value they receive in exchange for their spend. With more granular visibility of how a product is used, a lease agreement can be based on all sorts of metrics, including operator behavior. Those metrics can be measured or metered over any time span, from an hour-long rental to years of continuous operation.
When a lessor such as a carmaker can track the driving behavior of each lessee, or an OEM can see how individual operators use a machine, those behavior-based variables could be figured into the pricing. Accurately tracking an individual user's behavior (with their permission, of course), and then scaling that visibility across a fleet of products, obviously involves a huge amount of data points. With clean data related to user behavior, as well as transaction history and billing records, the manufacturer can confirm pricing and offering strategies, as well as make more accurate predictions regarding future market trends. 
4. Hybrid Pricing
Launching and refining data-driven pricing models is an ongoing journey. That's a journey that SaaS businesses have been on for 20-plus years. But recently there have been a few curves in the road. 
Today, the SaaS landscape is competitive, and the economic climate is stormy. So in order to stay competitive and prevent churn, a majority of SaaS businesses are moving away from pre-paid subscription tiers or per-seat pricing to usage-based pricing or hybrid pricing models. 
Examples of hybrid software pricing are 24-hour "flex" licenses and usage-based subscription packages that customers can expand as they grow. Those are both examples that could be applied to servitization offerings in general and to manufacturer's software strategies, specifically. 
The current state of the SaaS industry illustrates that the flexibility of hybrid pricing enables companies to offer services that accurately mirror the needs and usage patterns of customers. Gaining that flexibility in pricing requires a strong foundation of usage data management to build from. 
Transforming the Manufacturing Price Stack for Servitization
For most manufacturing businesses, evolving to servitization and to XaaS pricing models requires a restructuring of both business processes and of the IT infrastructure. As part of that transformation, businesses often need to modernize their "pricing stack", which includes solutions for the quote-to-cash process, financial planning, accounting, and billing. 
What businesses sometimes overlook in such a transformation is the need for modern solutions for metering and usage data management. Legacy systems and homegrown solutions that have worked for years simply can't keep up with processing larger and larger data volumes. 
Relying on legacy solutions means service usage data is often lost and unbilled for, which leads to revenue leakage. It might also mean that dirty data is fed into the billing system, causing inaccuracies in customer billing and partner settlement. 
Conclusion
Product manufacturers who want to switch their focus to outcomes and customer value should consider the possibilities of outcome-based pricing models. Modernizing their pricing stack to a usage-based, subscription-based, smart leasing, or a hybrid, can unlock greater revenue potential and build more solid relationships with their customers. The transformation will also require the modernization of their data management and billing systems to fully leverage service usage data in value creation and customer satisfaction. 
Sign up for the Data for Subscriptions newsletter and receive new trends, latest podcast episodes with industry experts and exclusive insights.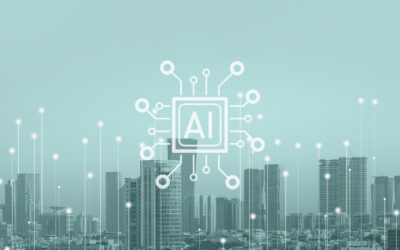 AI is reshaping industries, and the Telco sector is no exception. In fact, the potential impact of...
read more