SaaS Pricing Report: The State of Usage-Based Pricing in 2023
Here's an overview of OpenView's annual report on usage-based pricing in the SaaS industry. The report examines the biggest trends in SaaS pricing, including the rise of the modern pricing tech stack.
Stephen Hateley
Reading time: 4 minutes
Introduction
In their second annual report on the state of usage-based pricing, venture capital firm OpenView shares insights gained from interviews with SaaS industry leaders, along with an analysis of industry trends. 
The report shows that the market is heading just where we at DigitalRoute have anticipated. The monetization of usage-based services has reached a new level of maturity in which SaaS businesses can increase the simplicity and accuracy of pricing. 
Based on the survey findings, the SaaS industry is increasingly focused on capturing, processing, and metering usage data. That foundation in usage data management is the key to successfully launching and monetizing new services. That's why 79% of software companies are looking to actively leverage usage data. 
Though the report is quite in-depth, we've pulled out three trends that we find particularly interesting. They include a look at the popularity of hybrid pricing models. 

Below are the three trends OpenView uncovered in their 2022 survey:
1. Hybrid Pricing Models Are the Future of SaaS Pricing 
OpenView sees hybrid pricing models as the sweet spot where more SaaS businesses will position themselves. By combining elements of both usage-based and traditional subscription pricing, SaaS companies are finding new flexibility. 
OpenView points out a few examples of hybrid pricing, including Autodesk introducing 24-hour "flex" licenses to attract new users. Another example mentioned is HubSpot expanding subscription packages by allowing customers to buy more usage as they grow. 
The flexibility of hybrid pricing enables companies to offer services that accurately mirror the needs and usage patterns of customers. The continual focus on personalization of customer experiences supports better service adoption, customer satisfaction, and revenue growth. 
Those are all reasons why more companies see hybrid pricing strategies as a buffer against the uncertain times ahead. Despite the SaaS downturn, OpenView predicts hybrid usage-based pricing models will provide a path forward for many. 
46% of companies either offer usage-based subscription plans or are testing usage-based pricing alongside traditional subscriptions. – OpenView 2022 survey results 
2. Monetization of Usage Data Is an Essential Part of Product-Led Growth 
Usage-based pricing and product-led growth are two complementary strategies. That relationship is largely based on allowing the customer to use (and pay for) services on their own terms. 
In their survey, OpenView found that the vast majority of businesses that offer usage-based pricing are increasing their focus on product-led growth strategies. The primary objectives identified in the survey are to "build for openness" and to "build for the end user". 
The feedback loop provided by service usage data allows companies to better understand how their customers use a product. Thus, the business can continually tailor more attractive offerings. That's true not just for SaaS companies, but for any business with a XaaS offering. 
Again, OpenView frames the focus on customer experience (CX) as a remedy against market instability. We might add that well-managed usage data is essential not only to provide fair and accurate billing, but also to improve internal operational efficiency, reduce revenue leakage, and of course, increase customer satisfaction. 
79% of businesses offering usage-based pricing increased their PLG investments in 2022 – OpenView 2022 survey results 
3. The Modern Pricing Tech Stack Is on the Rise 
We are proud to see DigitalRoute included in OpenView's overview of the modern pricing tech stack, under the category of metering providers. We work closely with our partners in the other layers of the stack to help SaaS businesses tackle the complexity of usage data.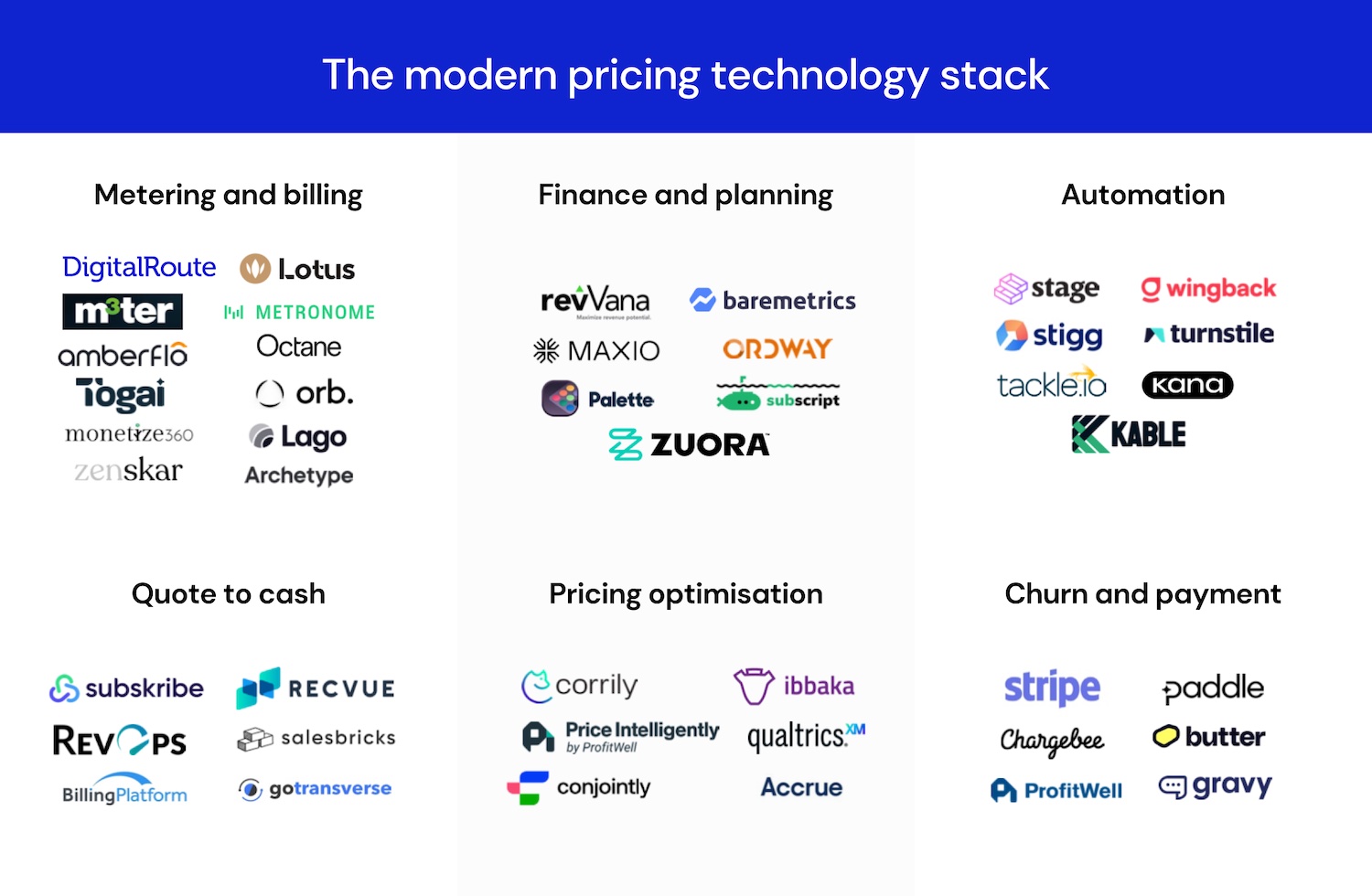 As SaaS pricing models have grown more complex, the pricing tech stack has needed to evolve quickly in order to keep up. 
In the early 2000s, the telecom industry went through a transformation similar to what SaaS is experiencing today. That's where we at DigitalRoute got our start, helping communication service providers manage high-scale, complex usage data for billing and operations. 
It's not always a perfect analogy, but telecom serves as a surprisingly good predictor for other industries as they adopt usage-based pricing. The core learning is that clean usage data is simply easier to work with, and easier to monetize. 
The OpenView report stresses the fact that if billing systems are going to cope with complex selling models, then there is an absolute need for the kind of accurate and granular usage data management.  
Conclusion 
OpenView's report on usage-based pricing highlights the maturity of monetizing usage-based SaaS services and the importance of usage data management. Hybrid pricing models stand out as a flexible approach for not only SaaS, but also for the broader XaaS companies, aligning products/services with customer needs. 
The symbiotic link between usage-based pricing and product-led growth is evident, emphasizing the importance of having a deep understanding of service usage and enhancing the overall customer experience. The report also recognizes the rising significance of modern pricing tech stacks to keep up with the evolving complexity of pricing models. 
We're already looking forward to next year's report from OpenView, and to see the further maturity of usage-based pricing. 
Sign up for the Data for Subscriptions newsletter to receive info on the latest industry trends, podcast episodes with industry experts, and exclusive insights.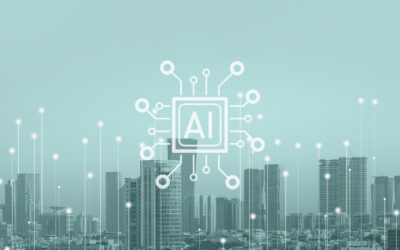 AI is reshaping industries, and the Telco sector is no exception. In fact, the potential impact of...
read more