The Environmental Impact of Everything-as-a-Service (XaaS)
As the popularity of XaaS (Everything-as-a-Service) business model soars, shifting the way products and services are produced, delivered, and managed, its environmental impact remains a pressing investigation.
Edwin Ryan Poquiz
Reading time: 5 minutes
Introduction
The rise of cloud infrastructures has revolutionized the way businesses develop, deliver, and manage their products and services and the way they utilize technology in the form of XaaS (Everything-as-a-Service). The shift from one-off sales to subscription/ usage-based / outcome-based / hybrid business models offer a tall stack of advantages for both the end customers and the businesses themselves. But what about our natural environment, though? Is it getting the short end of the stick? While these innovative business models bring numerous benefits to the table, it is crucial (and fair, to be honest) to examine its environmental implications, both the positives and the negatives.
In this blog post, we will explore the key environmental considerations associated with XaaS, shedding hypothetical non-energy-consuming light on energy use and e-waste—two of the biggest environmental challenges in the space. Understanding these factors is essential in comprehending the overall environmental sustainability of the XaaS business model.
Energy Use
With the recent advancements and mainstream applications of artificial intelligence (AI), high-performance computing (HPC), and data sensors in IoT (internet-of-things) devices, more and more products, services, and operations are becoming dependent on the cloud. It's no surprise that data center operations account for most of the energy consumption of XaaS businesses as they require substantial amounts for powering, operating, and cooling the servers and facilities.
There are several ways to regulate temperatures in data centers including air cooling, HVAC, and raised floor platforms, but the most common is the use of liquid cooling systems, which use chilled water for cooling both the IT systems and the data center facilities themselves. This can put a strain on energy and local water resources. And with the ever-increasing volumes of data that's generated, stored, and processed, and with server manufacturers packing more CPUs and GPUs into each rack unit, requiring more cooling and thus requiring more… yikes!
But it's not all doom and gloom. More and more XaaS organizations are continuing to innovate and invest in more responsible solutions and infrastructures. They, too, want to be regarded as ethical, responsible, and aware. I mean, don't we all? Well, here are some of those solutions:
Colocation Facilities
Colocation data center facilities, sometimes called "campuses," are purpose-built facilities that host multiple organizations' IT infrastructures in a shared and controlled environment. Since they are purpose-built, most of them have been designed with efficiency, scalability, and agility in mind. Energy and resource efficiency is of paramount importance for these colocation facilities if they are to respond to the changing demands of their clients. They often incorporate some pretty sophisticated power and cooling technologies, which are usually a challenge to install (and pay for) in data centers that are lodged in and around infrastructures that were meant to house something else other than a bunch of temperamental machines that are prissy about the room temperature.
Virtualization
XaaS businesses often adopt virtualization technologies to reduce the number of physical servers required to run their operations. Consolidating multiple virtual machines on a single physical server is a great way to optimize their resources, reduce energy consumption and the environmental impact associated with manufacturing, powering, and cooling physical servers. According to a research conducted by 451 Research (commissioned by AWS), 93% of the enterprises in their study already use virtualization. Yay!
Renewable Energy Sources
This is probably one of the most obvious actions any company can take, but switching to the use of renewable energy sources such as hydroelectric, solar, or wind power can dramatically reduce the carbon footprint of an organization.
Intelligent Cooling Systems
By leveraging AI and IoT technologies, data center operators can implement cooling systems that are intelligent, dynamic, and predictive. Smart sensors and algorithms can perform hot spot mitigation and dynamically make temperature adjustments and match the real-time IT load requirements.
Efficient Water Management
Water can be recycled and recirculated through the cooling systems multiple times to enhance water usage effectiveness (WUE). Rainwater can also be harvested instead of using potable water. Once used, the water can also be discharged and repurposed by giving it back to local communities, like farmers, so they can use it for agricultural purposes for instance.
Usage Data
While the primary environmental impact of XaaS lies within their data centers, the energy consumption of end-user devices should also be considered. When end users access XaaS services through their computers, mobile devices, and IoT devices, they too, consume a bit of power. Energy consumption and usage data generated by the said devices can be captured and could lead to insights into energy use patterns, user behavior, demand, and many others, so that companies can refine their products/services for more sustainable energy management strategies. Usage data can also be used for environmental impact reporting and transparency initiatives.
The energy consumption of the XaaS landscape poses some environmental challenges. However, more responsible and efficient solutions are now available for implementation. Some proactive measures are also demonstrating a commitment to change, promoting a greener and more environmentally sustainable future for XaaS.
E-Waste
According to the United Nations Environment Programme (UNEP), 54 million metric tonnes of e-waste is produced in a year. Valuable raw materials will remain unrecovered along with the accumulated waste where most of it does not biodegrade. But with the rise in popularity of servitization, Product-as-a-Service, and Device-as-a-Service business models, or the switch from selling products to offering services or desired outcomes instead, it is looking like a promising way of reducing e-waste. By shifting the ownership and responsibility of devices to XaaS businesses, the troubles with e-waste generation can hopefully be mitigated.
Below are two strategies that XaaS businesses can implement to contribute for a more responsible resource utilization throughout the entire XaaS lifecycle:
Material Recovery

Raw material recovery is a process where valuable materials from discarded devices and IT equipment are extracted and recycled. XaaS businesses can partner with recycling companies to ensure that electronic waste is properly processed and valuable materials, such as precious metals and rare earth elements, are recovered for reuse in manufacturing new devices. Material recovery helps reduce the demand for new raw materials, conserves natural resources, and closes the loop of circular product chains.
End-of-Life Recycling

When a device reaches its end-of-life, it should undergo recycling to ensure responsible disposal. XaaS businesses can collaborate with certified e-waste recyclers to handle the recycling process, which involves dismantling the devices, separating the different components, and redistributing them for parts/material valorization, recycling of industrial residues, or converting waste into energy.
Conclusion
The environmental impact of the entire XaaS lifecycle is a critical consideration as it continues to shape the future of business operations. Despite the common misconception that things "digital" or "cloud-based" equals dematerialization, running digital and/or cloud-based products and services still relies heavily on physical infrastructures. By implementing strategies such as energy-efficient practices, responsible resource optimization and e-waste management, XaaS businesses can significantly reduce their carbon footprint and contribute to a more sustainable future.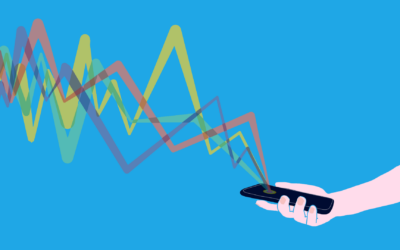 Data-driven decision making is on the rise as companies seek growth. A pivotal component of...
read more