Taking on the data challenges in Quote to Cash
In this webinar from MGI Research they describe how Mediation 2.0 is becoming the new system of record for managing data in the Quote to Cash stack and how the old way of dealing with data management through homegrown solutions, manual processes or generic integration tools is not cutting it anymore.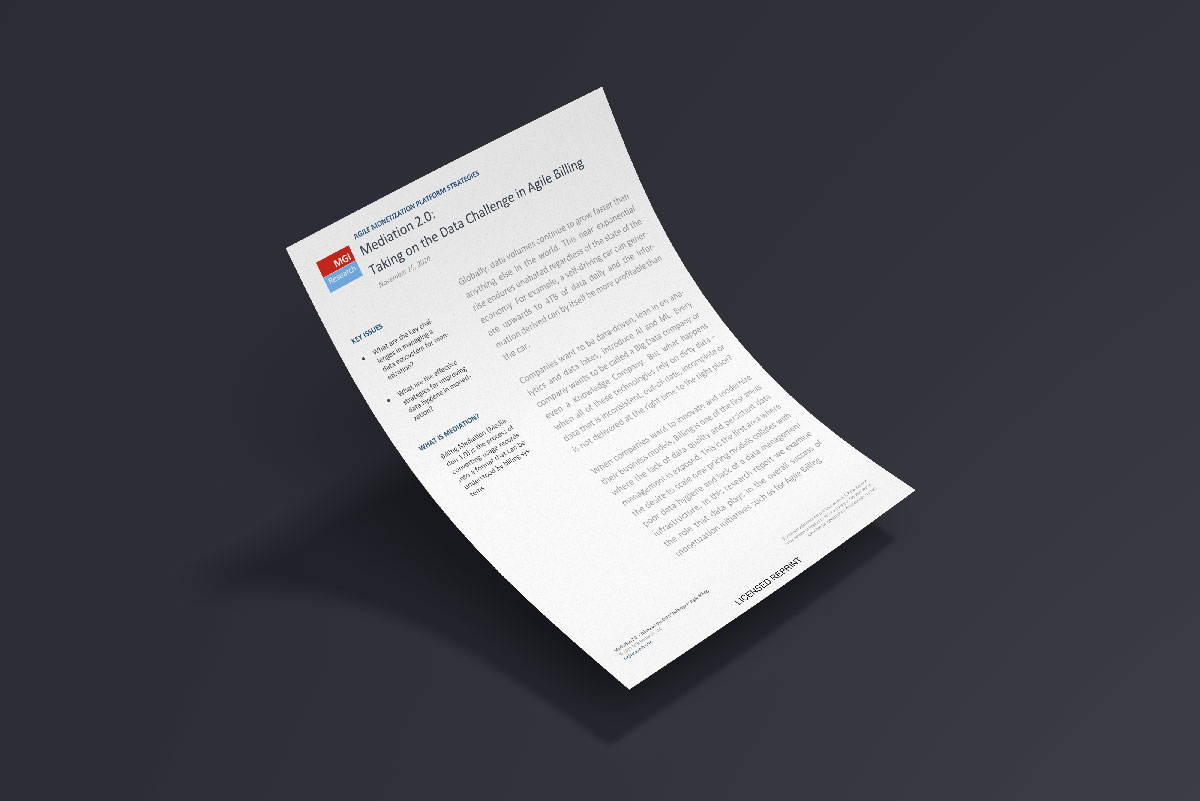 Complimentary research from MGI
Learn more from MGI Research and download the complimentary whitepaper, Mediation 2.0: Taking on the Data Challenge in Agile Billing
You will learn:
What are the key challenges in managing a data ecoystem for monetization.
What are the effective strategies for improving data hygiene in monetization
What is Mediation 2.0 and why any organization above-average scale and complexity need these capabilities now.